Cases Our Zionsville Personal Injury Lawyers Handle
Many kinds of accidents can lead to permanently debilitating or fatal injuries. If you've suffered from an accident caused by another person's negligence that resulted in personal injuries, you shouldn't have to pay for your own medical bills and time spent away from work. You can file a claim with the help of Zionsville personal injury lawyers against the at-fault party to receive damages for medical bills, lost wages, loss of future earnings, pain and suffering, and more.
Here at Crossen Law Firm, we handle a variety of cases involving different types of accidents and personal injuries. Some of the cases we handle include:
Zionsville Car Accidents
Car accidents are the number one cause of personal injuries in the United States. They can result in serious or fatal injuries including traumatic brain injuries, soft tissue injuries, spinal injuries, lacerations, whiplash, and more. Car accidents typically result from driver negligence including distracted driving, driving while under the influence of drugs or alcohol, driving while fatigued, negligent maintenance of a vehicle, and reckless driving.
Zionsville Semi-Truck Accidents
There are over 16,000 commercial truck accidents annually in Indiana alone. Semi-truck accidents are often more serious than standard accidents because trucks are larger and weigh significantly more than other vehicles on the road. In fact, semi-trucks typically weigh around 35,000 pounds, and they can reach up to 80,000 pounds. Comparatively, the average passenger car weighs 2,800 pounds, meaning you'll likely sustain more serious injuries if you're in a standard car during a truck accident. Common causes of truck accidents include faulty truck equipment, drunk driving, distracted driving, driving while tired, and poor hiring practices. If you experience an accident with a truck driver, the driver could have acted negligently, or it could be the trucking company's fault.
Zionsville Motorcycle Accidents
Motorcycle accidents frequently cause serious or fatal injuries to motorcyclists because they don't have the same protection as other drivers on the road. Motorcyclists are more exposed when they wreck while other drivers are protected by their vehicles. Additionally, motorcycles only weigh around 400 pounds, meaning that an accident with a standard passenger vehicle or a commercial truck will likely result in serious or fatal injuries. In fact, 80% of motorcycle accidents result in serious injuries or death. Common causes of motorcycle accidents include failing to check blind spots, speeding, running red lights, reckless driving, distracted driving, and driving while impaired.
Zionsville Pedestrian Accidents
Traffic accidents involving pedestrians frequently result in incredibly serious or fatal injuries. The number of pedestrian fatalities has increased greatly in recent years from 4,109 victims in 2009 to 6,283 victims in 2018. Factors that have increased the number of serious and fatal pedestrian accidents include:
A greater number of light trucks and SUVs on the road

Increase in driving and walking while using a cell phone

Increase in driving and walking while impaired by marijuana
Pedestrian accidents often result from driver negligence, but pedestrians can share partial blame or can be entirely at fault if they broke pedestrian laws or walked while impaired or distracted. If you have been in a pedestrian accident, the Zionsville personal injury lawyers at Crossen Law Firm can help.
Zionsville Bicycle Accidents
Although cycling has many advantages, serious and fatal accidents can occur between cyclists and vehicles, and those bicycling are at a much higher risk of suffering from a serious or fatal injury. Common causes of bike accidents include aggressive driving, distracted driving, and difficulty seeing bicyclists in low lighting. Additionally, bikers can cause accidents by performing dangerous maneuvers, breaking cycling laws, and running stop signs or red lights.
Zionsville Medical Malpractice
Healthcare professionals often make errors like everyone else, but medical malpractice is more serious than an honest mistake. Doctors and other healthcare workers are required to provide patients with quality care. If a medical professional strays from accepted medical practices or engages in negligence that then results in a patient's injury or illness, they committed medical malpractice. You can recover various damages in a medical malpractice case including medical bills, lost wages, pain and suffering, and more, but it's important to note that you need to be able to prove that your medical professional acted negligently and that their negligence directly caused your injury or illness. Common causes of medical malpractice include surgical errors, anesthesia errors, diagnosis errors, birth injuries, faulty medical devices, and prescription errors.
Zionsville Slip and Fall
Every year, around 540,000 Americans experience slip and fall accidents that require medical attention. If you slip and fall on someone else's property, you may be able to hold them liable for your injuries. The owner needs to have been aware of whatever hazard caused your slip and fall, and they need to have failed to address the issue or inform you. For example, if you slipped inside of a grocery store and there was no sign indicating that the floor was wet, you could file a claim against the store owner. Common causes of slip and fall accidents include uneven surfaces, potholes, spills, icy surfaces, bad lighting, and loose flooring.
Zionsville Wrongful Death
If an accident claimed the life of your close family member, you may be able to hold the negligent party responsible with a wrongful death lawsuit. Indiana law states that wrongful death is "the death of one [that] is caused by the wrongful act or omission of another." Many different types of accidents can claim someone's life including car accidents, medical malpractice, slip and falls, and deliberate violence. You may be able to recover damages including medical expenses, burial and funeral costs, loss of consortium or parent, pain and suffering, and more.
Zionsville Workers' Compensation
Workers' compensation is a type of insurance that reimburses injured or ill employees for conditions they developed from their work. Unlike personal injuries, where you can recover many different forms of damages depending on your case, workers' compensation only reimburses you for medical bills and ⅔ of your lost wages. Although recovering workers' compensation SHOULD be an easy process, many employees face adversity when attempting to recover the full benefits they deserve. If your employer's insurance company underpays or denies your claim, you need to contact a workers' compensation attorney to help you with your case.
How Do I Know If I Have a Personal Injury Case?
The best way in which you can learn whether or not you have a sufficient personal injury, wrongful death, or workers' compensation claim is by contacting experienced Zionsville personal injury lawyers. You can contact Crossen Law Firm to learn more about these cases, and we can provide guidance that will help you understand your legal options moving forward.
When filing a personal injury or wrongful death lawsuit, you need to be able to prove that the negligent party directly caused your injuries or your loved one's death. You also need to be able to prove that they owed you or your loved one a duty to act reasonably. For example, drivers have a responsibility to operate their vehicles reasonably to protect others on the road. If someone drove while intoxicated resulting in a wreck that claimed someone's life, they broke their duty to operate their vehicle reasonably, which directly resulted in someone dying.
Workers' compensation, on the other hand, does not require you to prove fault. Instead, you need to be able to draw a direct link between your injury or illness and your work. For example, if you can provide supporting evidence from a medical expert that corroborates the fact that your injury resulted from your work, you may be able to prove your claim and receive compensation for your medical bills and lost wages.
Although you don't technically need a lawyer to file a personal injury, wrongful death, or workers' compensation claim, a seasoned attorney can assist you in gathering evidence and will present your case on your behalf. They'll also work to maximize the amount that you can receive in damages.
What Kind of Compensation Can Zionsville Personal Injury Lawyers Help Me Recover?
There are three different types of damages in personal injury and wrongful death claims: economic damages, non-economic damages, and punitive damages.
Economic damages are often referred to as "special damages," and they're specifically intended to compensate the plaintiff — meaning the person who filed — for expenses related to their injury or their loved one's death. For example, medical bills, lost wages, property damage, and funeral costs are all economic damages. You can also recover economic damages in workers' compensation cases, but, again, you can only recover compensation for medical bills and lost wages.
Noneconomic damages — often called "general damages" — are intended to compensate you for injuries or loss of a loved one, but they're not for reimbursing you. For example, if you experience pain and suffering from a car accident, you don't have to pay any fees for your pain and suffering, but noneconomic damages still compensate you for your troubles. In addition to physical pain and suffering, noneconomic damages include emotional distress, loss of consortium, and loss of a parent. Those who file workers' compensations claims do not qualify for non-economic damages.
Punitive damages are incredibly rare in personal injury cases. They're designed to punish the defendant rather than compensate the plaintiff. For example, if someone performed an especially heinous or careless action that resulted in a person experiencing permanently disabling injuries, the court may award punitive damages to the plaintiff in order to punish the defendant.
Living in Zionsville
Zionsville is a town located within Boone County, Indiana, just eight miles outside of Indianapolis. Although the town has a relatively small population of around 30,000 people, the area experienced significant growth in the last decade. In a 2010 census, the population was only 14,160, meaning the town's population has doubled in only ten years, and it's no mystery why. The town has much to offer residents, including a welcoming, safe community, affordable cost of living, and additional benefits.
Zionsville is known for its top-notch school system. The Zionsville Community School Corporation includes five elementary schools, two middle schools, and one high school. The different schools have received the "Four Star Schools" designation, meaning that they're in the top 25% of Indiana schools. Additionally, the US News and World Report ranked Zionsville High School as the third-best high school in Indiana.
The town also offers exceptional events and attractions. Every year, the town features the Zionsville Lions Club Fall Festival, which typically brings in around 25,000 visitors annually. Although the town is only 67.34 square miles, it features over 17 parks, making up a total of 400 acres.
The median individual income in the town is well above the national average at $61,060, and the median household income is $137,377. Additionally, the poverty rate is only 3.8% while the national average is 13.4%.
With its excellent parks, events, education, and community, Zionsville is a great place to live for those looking to enjoy small-town Indiana.
Dangerous Roads and Intersections in Zionsville
Although Zionsville has much to offer residents, motorists should drive cautiously, especially on notably dangerous roads and intersections. Drive with extreme care when navigating the following intersections and roads:
The Intersection at Greenfield and U.S. 421: Zionsville residents have reported many close calls at this intersection, and the Zionsville police stated that 18 wrecks have occurred at this intersection since 2019. Fortunately, the town installed much-needed traffic lights at the intersection in 2021, but you should still drive with extra caution in this area.
Roundabout Connecting State Roads 32 and 421: Although roundabouts are typically a safe solution for addressing high-traffic areas, the roundabout connecting state roads 32 and 421 contains design flaws that could cause a serious wreck. The pavement markings on the roundabout are faded, and many of its signposts are down. Additionally, the roundabout has a concrete barrier that juts out almost five feet into traffic, which could be hazardous to drivers.
Oak Street: Many deadly accidents have plagued Oak Street — also known as County Road 334 — including a fatal head-on collision that occurred in 2016. The police reported 14 crashes in 2015 alone, and a notably deadly part of the road is its intersection with Kissel Road.
I-65: I-65 is notoriously dangerous around the Whitestown exit. The interstate leading up to the exit gets congested as numerous drivers take the Whitestown exit, forcing motorists to suddenly slow down and stop. The area is especially dangerous around the holidays.
Emergency Services in Zionsville
The following are the addresses and contact information for emergency services in Zionsville. If you're currently experiencing an emergency, please call 911.
Police
Zionsville Police Department
317-873-5967
1075 Parkway Drive Zionsville, IN 46077
Fire
Zionsville Fire Department
317-873-5358
1100 W. Oak Street Zionsville, IN 46077
Hospital
Zionsville Medical Center
765-680-0071
1650 W. Oak Street Zionsville, IN 46077
Court
Zionsville Town Court
317-344-1176
1100 W. Oak Street Zionsville, IN 46077
Why Choose Crossen Law Firm
When suffering from a personal injury, work injury, or a loss of a loved one, you shouldn't have to worry about fighting your legal battle alone — call the Zionsville personal injury lawyers at Crossen Law Firm. The attorneys at Crossen Law Firm will represent you and gather evidence proving your case so that you can focus on recovering physically or emotionally. Our team is committed to holding negligent individuals accountable for the harm they've caused others, and we're ready to take on insurance companies that attempt to underpay or deny claims. We've helped numerous Indiana residents receive the compensation they deserved for injuries and lost loved ones. To learn more about how our Zionsville personal injury lawyers can help you with your case, call our office at 317-401-8626, or you can contact us here.

Our Clients Say it Best!
- Ben Steiner

- Joe A

- Codye Hagood

- Ariel

- Mr.Maison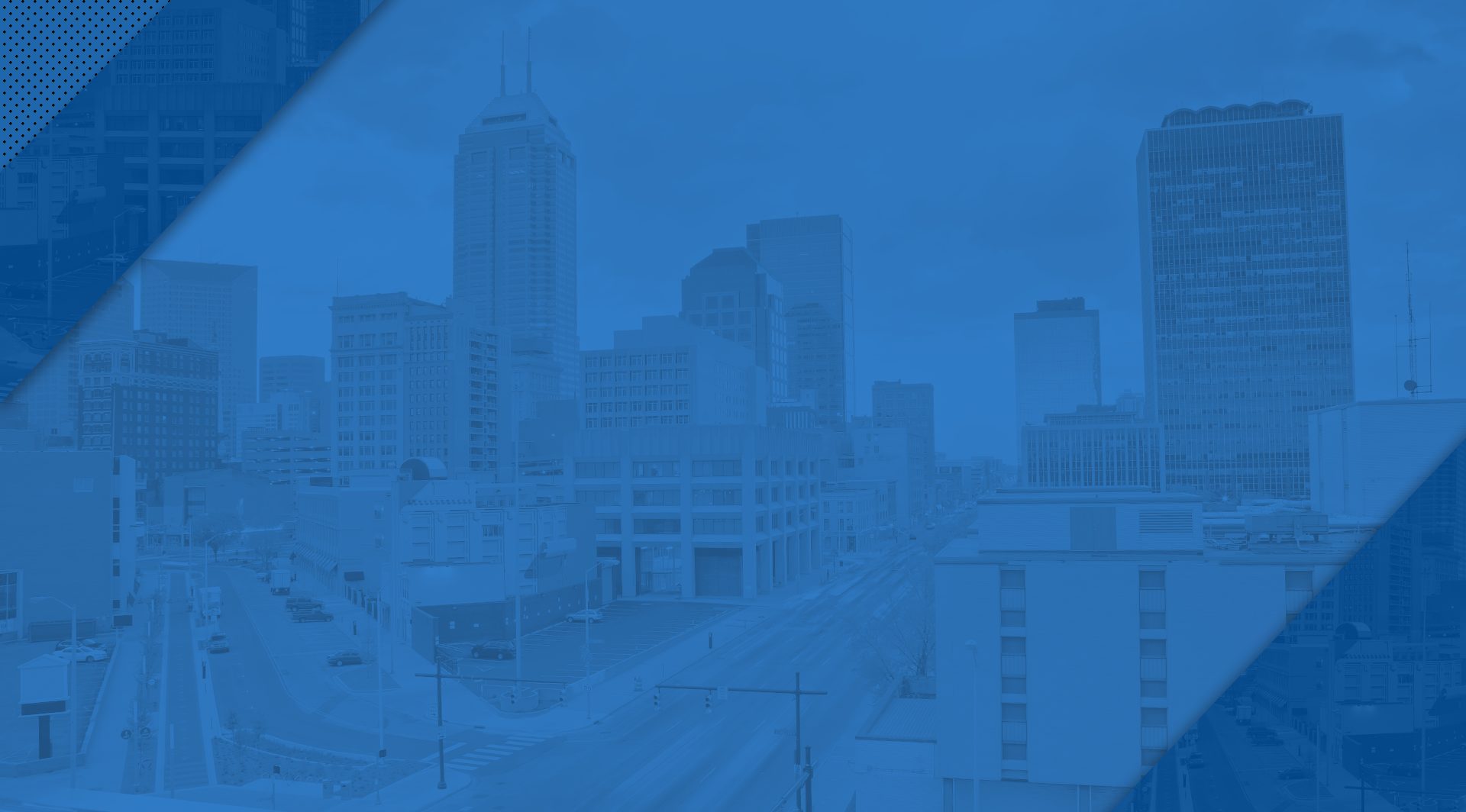 No Fee Unless We Win

Phones Answered 24/7

A Multi-Million Dollar Track Record

Decades of Injury & Accident Law Experience