Indianapolis Car Accident Lawyers
At Crossen Law Firm, we have decades of experience helping car crash victims get the compensation they deserve after they have suffered injuries at the hands of a negligent driver. Our Indianapolis car accident attorney is a dedicated advocate for seriously injured people. Our aim is to effectively and completely handle the legal process for you, as you focus on recovering from your injuries.
Indianapolis Car Accident Statistics
According to accident data released by the Indiana University Public Policy Institute in partnership with the Indiana Criminal Justice Institute:
31,251 car accidents were recorded in Indianapolis in 2017.
2,283 (7.3%) of these crashes were speed-related, while 437 (1.4%) involved an alcohol-impaired driver.
Fatal traffic crashes in Marion County are on the rise, increasing from 80 in 2013 to 102 in 2017.
1,196 auto accidents in Marion County resulted in incapacitating injury in 2017.
Drivers aged 15 to 20 have the highest number of accidents per 10K licensed drivers at 1,728.5.
Common Causes of Car Accidents
In an instant, a car crash can drastically change someone's life. Unfortunately, automobile accidents are common, but understanding some of the common causes behind road traffic accidents can help you to be a safer driver, avoid accidents, and protect the safety of yourself, others, and your property.
Driver Error and Auto Maintenance
Sometimes automobile accidents are exactly that — accidents. Human error will always be a factor when operating automobiles. Yet driver error is the most common cause of automobile accidents. Drivers who are reckless or negligent can cause crashes.
Distracted driving, driving under the influence of alcohol or other drugs, driving drowsy, speeding or driving recklessly, and other forms of dangerous driving are all examples of driver error and behaviors that can lead to crashes.
In 2017, of the 31,251 car accidents that were recorded in Indianapolis, 2,283, or 7.3%, were speed-related, and 437 of the crashes, or 1.4%, involved a driver impaired by alcohol, according to Indiana traffic safety data.
Distracted driving can include actions that are permissible but still cause the driver's attention to shift away from the road. For example, adjusting the radio or other settings, talking to passengers, or using a navigational system or cell phone while driving can all be considered distractions. While these actions are not illegal, minimizing distraction and the time spent on such tasks is critical to safe driving.
As machines, automobiles are prone to wear, malfunction, and defect. Poorly maintained brakes, among many other components, can directly lead to car accidents. Tires that are not properly inflated or maintained can also cause drivers to lose control of their vehicle or can negatively affect car performance and safe handling. Defective products and car parts can also be the root causes of crashes or can lead to more severe injuries such as if the seat belts are defective; sometimes leaving the manufacturer liable for damages.

Dangerous Road Conditions
As we all know, even safe and responsible drivers can still end up in accidents. For as many factors that can be controlled while on the road, many other factors will always be beyond control. While it's advisable not to drive during poor weather conditions, especially for less experienced drivers, sometimes you'll be on the road during less-than-ideal weather conditions.
Heavy rain and wind, fog, snowfall, and sleet all make safe driving more difficult. Depending on the climate in which you live and the daily forecast, you can sometimes know what to expect weather-wise. And while checking the weather is a daily practice, pay special attention if you will be on the road, and try to avoid driving when adverse weather is forecasted.
When roads are slippery or covered in snow or ice, accidents are more likely. However, drivers can also be considered at fault when they fail to reduce speed or adapt their driving to adverse weather conditions.
Even careful drivers can get into car accidents due to icy pavement or other road conditions, putting their safety, others' safety, and property at risk. If you are a newer driver or less experienced with driving in adverse weather conditions, take a moment to read and learn about weather-related safe driving practices.
Dangerous road conditions can occur even when the weather is clear. Poorly designed or maintained roads, missing guardrails or signage, overgrown foliage, and even malfunctioning or missing traffic lights can all cause car accidents. Many people die every year in weather-related accidents.
In some cases, a governing entity may be at fault if a car accident occurs due to such conditions. Becoming familiar with roads and routes can help to compensate for any hazardous conditions, as can always driving carefully and maintaining alertness, especially on unfamiliar roads.
Common Car Accident Injuries
Of the many traumatic experiences that car crashes involve, suffering injuries is one of the worst outcomes after an accident. Automobile accidents can take many forms and cause numerous types of bodily and mental injuries, disabilities, and trauma. Some injuries will heal over time; others will have lasting effects on a person's body and outlook, their quality of life, and their ability to carry out daily tasks and work.
Experiencing injury, no matter its extent, will always be traumatic. Immediately following a crash, your first priority, and the priority of any onlookers who can assist, should be getting medical attention for yourself and for anyone else involved in a crash. After a crash, safety is still a top priority, and that means addressing injuries and medical needs as quickly as possible.
Common Types of Bodily Injuries
Many types of injuries following an auto accident will take time to heal. Some, sadly, will not fully heal, leaving lasting damage and physical and mental effects.
Back, neck, and spine injuries following a car crash are all common. A ruptured or slipped disk, nerve damage, and spinal injuries can leave lasting damage. Loss of feeling in limbs, problems with balance, and chronic pain can result.
High-impact accidents can also lead to broken bones and loss of function — either partial or complete — in one or more limbs. Limbs' range of motion can also be diminished after an injury, making many physical tasks harder or impossible to complete.
It is never pleasant to think of the damage that crashed cars can inflict on the body, but even more minor soft tissue injuries can still cause significant, lasting damage. Soft tissue injuries do not involve the bones and can include bumps, bruises, and other injuries. Accidents can also cause torn muscles and ligaments and other types of damage that result from impact and its aftermath.
Brain Injuries and Mental Trauma
Traumatic brain injury (TBI) can significantly damage the body and leave lasting effects on quality of life, well-being, and the ability to carry out daily tasks. TBI can result when the head suddenly and violently hits another object. Mild TBI symptoms include headache, confusion, dizziness, and ringing in the ears.
Moderate or severe TBI cases can also include these symptoms, in addition to progressively worse headaches, nausea, restlessness, weakness in the extremities, slurred speech, and other symptoms.
TBI can cause dramatic changes to a person's life. People who have experienced TBI might have resulting personality shifts, mood swings, depression, and chronic discomfort. People with TBI following an accident deserve to be fully compensated.
Beyond the many physical harms that car crashes inflict upon the body and brain, mental injuries and trauma are also common. Even in the absence of, or in conjunction with, bodily injury, mental trauma and scars can negatively affect a car crash victim's life. Depression, anxiety, and panic attacks can stem from the trauma of experiencing a car accident.
Injuries to mental well-being and mental health issues that set in after a crash can be harder to prove and tie directly to car accident trauma. After receiving proper care and diagnosis provided by medical professionals, an attorney can assist you in proving that your suffering results from your automobile accident.
Whiplash Following a Crash
Whiplash is among the most common accident-related injuries, especially after rear-end collisions. Whiplash occurs when the head and neck jerk forward, which puts strain on the neck and can lead to chronic neck pain.
Whiplash can also result in decreased mobility, making it difficult and painful to turn your head or move it from side to side. As a result, even everyday, simple tasks like working on a computer, lifting objects, and completing chores can be difficult and painful.
Tightness and stiffness in the neck can indicate whiplash, as can shoulder, back, or arm pain. Symptoms also include dizziness or blurred vision and headaches. A concussion can accompany whiplash, underscoring the need to receive prompt medical attention if you are experiencing whiplash symptoms.
It must be noted that insurance companies often discredit whiplash and claim that it is a minor or non-existent condition and injury. However, whiplash damage can hinder your ability to work and perform daily tasks — not to mention cause significant pain and disruption. Whiplash and its related symptoms can get better with time. However, some cases necessitate physical therapy and rehabilitation, which can be expensive.
Do not let whiplash be taken lightly. Whiplash is one of the many types of serious injuries and conditions that will be taken into account after you contact an Indiana car accident lawyer to have your case reviewed.
How to Protect Yourself and Your Claim After a Car Accident
What to Do After a Crash
A car crash is always a dramatic experience. After a crash occurs, do your best to stay calm and focus first on your safety and others' safety. Safely pull over as you are able. Attend to any injuries and call the police to report the accident and any injuries.
Reporting an accident also ensures that there is an official record of the accident, which can be used for filing a claim for compensation. A police report provides an unbiased, third-party account of the accident and events, which is key information during settlement negotiations.
The actions that you take after a crash can greatly affect your ability to recover compensation. Exchange contact and insurance information with all drivers involved and take photos of any vehicle damage, road conditions, injuries, and surroundings as you are able. If there were any eyewitnesses, get their contact information.
Do not admit fault for the collision and do not make any uncertain statements. Be sure to see a medical professional for evaluation as soon as possible and report the collision to your insurance company.
Even if you appear uninjured or only slightly hurt, a medical evaluation following a crash will help to make sure that you do not have any less obvious or non-visible injuries. Additionally, proper medical attention and accurate diagnosis of any injuries can be necessary to receive full compensation.
Contacting an Indiana car accident attorney early in the process will make sure that you receive full compensation after a car accident by helping you file a personal injury claim or a lawsuit to recover damages.
The trauma from car accidents does not end when the scene is cleared. Let the Crossen Law Firm handle the legal and compensation processes following an accident while you focus on recovery and healing.
Finally, avoid using social media to announce or share any news about your auto accident. Yes, car accidents are jarring, and the support from your network of friends and family on social media can be reassuring. But shared information could be used to minimize your claim's value.
Handling Insurance Adjusters
Shortly after your accident, you will likely receive a call or a visit from an insurance adjuster. Insurance adjusters seek to evaluate car accident cases and present a compensation offer, which might be very low in value compared to the amount of money you are entitled to.
Insurance adjusters have the interests of the insurance company in mind, and it is their job to persuade you to quickly agree to a compensation amount. Some even employ threatening or bullying tactics if you refuse an initial agreement. However, it is best not to sign their agreement and to instead contact and send papers to an Indiana car accident attorney for review.
Insurance adjusters might also try to obtain your private information like your social security number and can use your statements to discount a settlement offer that they make. Therefore, it is once again best to contact a car accident attorney before having to face insurance adjusters and their tactics.
The more information that insurance adjusters obtain and the more time they spend on your case, the more likely it is that insurance companies will hurt your chances of receiving full and just compensation.
If you were injured in a car accident that was not your fault, you deserve nothing short of the full amount of compensation that is legally owed to you. Since there are many variables related to injuries and harms, Crossen's legal team can help to provide a thorough review of your medical bills, pain and suffering, lost income, out-of-pocket expenses, and other factors for which you can receive financial compensation.
Let Attorneys Assist with Figuring Out Fault
Indiana is an at-fault state in terms of car accidents and determining responsibility. This means that at-fault drivers are financially responsible for their portion of blame after a car accident occurs. In order to recover the maximum compensation, you must show that the other party was at fault for the crash.
This is where a skilled Indiana automobile accident attorney can assist. Attorneys can work to gather the necessary evidence to determine the fault of another driver and to prevent an insurance company's incomplete understanding of an accident and scenario keeping you from full compensation.
Determining fault can be complex and necessitate thorough investigation and analysis. Fault is primarily determined by inspecting the scene and conditions during an accident, inspecting the damage and physical evidence, interviewing witnesses, and reviewing police reports. A car accident attorney who is used to investigating such processes and material will be invaluable to protecting your claim and securing proper compensation.
Since insurance companies seek to avoid paying large claims, they may try to deny valid claims by disputing fault. In some cases, fault can be determined more easily, such as when a driver runs through a red light. Even for such instances, attorneys can ensure that claims are properly settled and that at-fault parameters are not turned against you.
Taking Quick Action and Knowing Your Claim's Worth
Indiana has a statute of limitations that puts a deadline on how long an injured person has to take legal action against a responsible party. Indiana legal code states that you have two years from the car accident date to file a personal injury lawsuit against an at-fault driver.
This same deadline applies to property damage claims. Beginning a lawsuit as soon as possible lessens the likelihood of missing the deadline and allows timely evidence collection before evidence is lost, damaged, or forgotten by witnesses.
Note that it is very difficult to file a car accident claim after insurance pays. Most car accident insurance settlements, when accepted, state that the agreed-upon amount will be the only money paid by the insurance company. Therefore, speak to an attorney as soon as you are able to following an accident and before signing any compensation forms.
The value of your car accident claim depends on the severity of your injuries and the financial losses incurred. Economic damages, such as lost wages, medical treatment bills, out-of-pocket expenses, and other costs, can be recovered as part of compensation.
Non-economic damages are incurred costs associated with pain, suffering, and mental anguish resulting from an accident. It can be more difficult to put a value on such intangible but formidable costs. So, for both economic and non-economic damages, we recommend having an experienced Indiana car crash attorney on your side to make sure that you are asking for and receiving all of the compensation that you are owed.
Is There a Time Limit on Filing a Car Accident Lawsuit?
Yes. Like other states, Indiana has a statute of limitations which places a strict deadline on how long an injured person has to take legal action against a responsible party. Under Indiana Code section 34-11-2-4, you have two years from the date of your car accident to file a personal injury lawsuit against an at-fault driver. Property damage claims are also subject to this same deadline. Relatives of a person killed in a collision also have two years to file a wrongful death claim, though this time span begins on the day of the victim's death rather than the date of the collision.
It is always a good idea from a strategic standpoint to begin your car accident lawsuit as soon as possible. If the statute of limitations passes, your case will likely be dismissed and you will be unable to pursue compensation. Filing early also gives you a better chance of winning your case as it gives you more time to collect evidence before it is lost, damaged, or forgotten by key witnesses.
Can I File A Car Accident Claim After Insurance Pays?
Generally, speaking once you accept an settlement it will be very difficult to file another car accident claim in order to recover more compensation since many car accident insurance settlements specifically state that the amount agreed upon will be the only money the insurance company will pay out. This is why it is so important to talk to an attorney about your case before signing anything. If you have already signed an agreement with an insurance company, you may still have options. Speak to an attorney at our firm about the specifics of your case to get started.
Is Indiana a No-Fault State?
While many states use no-fault systems, Indiana is not one of them. Indiana is an at-fault state and follows a traditional tort system for car accidents, meaning that at-fault drivers will be financially responsible for their share of blame a car accident. With that being said, it is important to understand what "fault" means in this context.
In states with no-fault systems, injured drivers must first turn to their own insurance companies after a wreck for compensation up to the limits of their policies. If these limits are exceeded, they may then sue the at-fault driver in pursuit of additional coverage. Indiana drivers do not have to do this and may instead use the at-fault driver's insurance policy to collect compensation for their medical bills, lost income, and vehicle damage. A driver may turn to their own insurer for compensation if they are hit by a driver without insurance or without adequate coverage if they have purchased uninsured motorist coverage (UIM).
How is Fault Determined in an Indianapolis Car Accident?
As mentioned above, financial responsibility for a crash will be determined based on the proportion of each driver's level of fault. While seemingly straightforward, determining fault can be a complex process requiring lengthy investigations and in-depth analysis of the evidence pertaining to your crash – some of which may be difficult to obtain without the assistance of a skilled attorney.
Fault may be determined by:
Inspecting the scene: Examining the final resting places of all involved vehicles can help with accident reconstruction techniques and determine which driver may have made a critical error, leading to the collision. Documentation of physical, environmental, and traffic conditions can all help your attorney understand what happened and why.
Inspecting the damage: Examining crush profiles, the performance or non-performance of safety systems, and vehicle black-box data can all be key information in determining fault.
Interviewing witnesses: Testimonies of both eyewitnesses and individuals involved in the crash can help to paint a picture of what happened as well as validate or disprove any found evidence of fault.
Reviewing police reports: The responding police officer will often include an assessment of who they believe to be at fault for a collision in their incident report.
How Can an Indianapolis Car Accident Lawyer Help Me?
While everyone's experience after a car crash will be different, dealing with trauma, injuries and medical costs, and lost time from work is never easy. With all these difficulties, receiving sound guidance from an experienced Indiana automobile accident attorney can take the legal work and stress off your shoulders and help you get the money that you deserve. Attorney Trevor Crossen and his legal team are committed to your well-being and getting you nothing short of full compensation for your case.
Insurance companies and medical bills do not work on your schedule or permit adequate time for healing and recovery before paperwork and inquiries start coming in. Therefore, getting a car accident lawyer on your side early on can greatly reduce this burden and make sure that you have an advocate fighting for your best interests, recovery, and fair compensation.
Experience Is Our Guide
While you have the legal right to represent your own interests after a car accident, navigating the settlement process alone is not advisable. The person or people responsible for the accident and their insurance companies will have their own lawyers at their disposal, and they will fight to make sure that you do not receive full compensation.
After an accident, you will not have the time or capacity to review every part of your case and to truly study the crash conditions and details necessary to make your case as strong as it can be. Crossen's attorneys have the time, experience, and expertise needed to thoroughly review your case and accident details and secure your best interests on your behalf.
The legal team at Crossen Law Firm has decades of experience helping car crash victims get the compensation that they deserve. We have a multi-million dollar track record of recovered compensation. After taking your case, our legal team will conduct an investigation of the accident to make sure that facts and specific details support your case.
We will also determine all of the responsible parties behind the crash, which can include more than just the driver. Because many car accident cases involve negligence on the part of the at-fault driver or party, properly and effectively establishing negligence will be key to your case and to getting your compensation. Our team will make sure that negligent parties bear responsibility and provide due compensation.
Crossen's team takes a thorough look at medical records and bills to ensure that a settlement covers losses, including future losses if your accident causes long-term damage or affects your future well-being and earning capacity.
Insurance Companies Want a Quick Settlement. Crossen Law Firm Focuses on You
We will deal with the insurance companies for you, making sure that your settlement amount is truly fair and reflective of the extent of your injuries, property damage, and hardship. And while resolving car accidents involves no shortage of forms and filing practices, Crossen's legal team will take the paperwork off of your hands, reducing your burden.
The Crossen Law Firm has long been committed to taking on insurance companies that try to get out of paying you your full settlement after an auto accident. So let our team help you get the full amount to which you are entitled.
Schedule your free consultation with the Crossen Law Firm today by calling (317)-401-8626 or by contacting us online. Our contingency fee pricing means that you pay nothing unless we win a settlement.
Explore Your Legal Options with Us
Filing injury claims for a car accident in Indianapolis can be a complex and confusing process. We have the skills and knowledge necessary to effectively negotiate with insurance companies to obtain maximum compensation.
With a multi-million dollar track record, we are confident that we will adequately handle your case. We also provide solid representation for victims of drunk driving accidents.
To discuss your situation with an Indianapolis car accident lawyer, call (317) 401-8626 to schedule a free consultation now.

Our Clients Say it Best!
- Codye Hagood

- Ariel

- Mr.Maison

- Craig C

- Miguel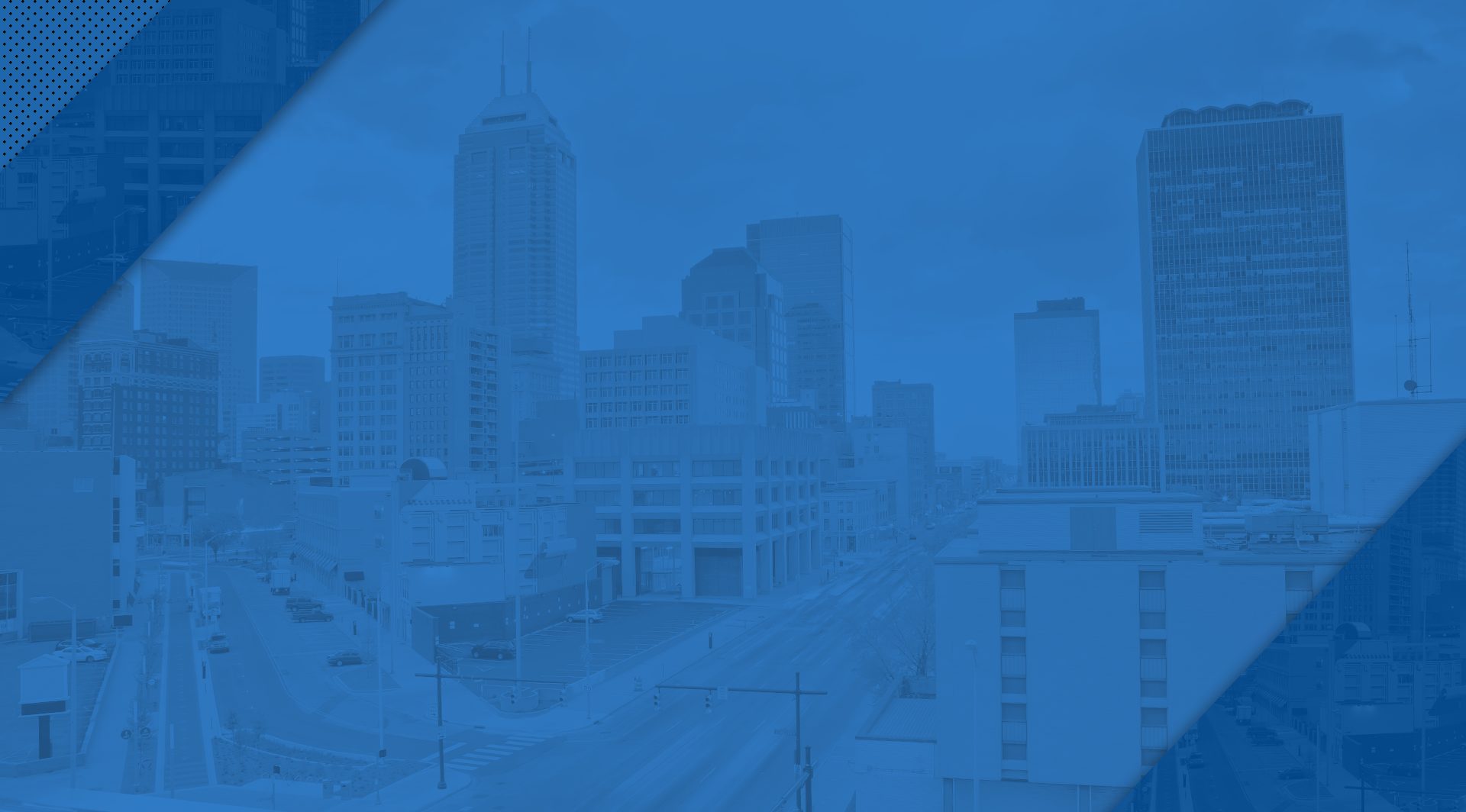 No Fee Unless We Win

Phones Answered 24/7

A Multi-Million Dollar Track Record

Decades of Injury & Accident Law Experience