Indianapolis Construction Accident Lawyers
No Fee Until You Win a Settlement
Besides earning a living, every construction workers' top priority throughout the day is to make it home as healthy as when they left for work. Unfortunately, this does not always happen. Approximately 150,000 construction accident injuries and 1,000 deaths occur each year in the U.S. on account of construction workplace accidents. This makes construction one of the most dangerous industries to work in.
Despite being such a dangerous work environment, employers must abide by the laws and provide as safe an environment as possible to prevent injured construction workers. This means following protocol and adhering to all rules and regulations. In addition, the U.S. Occupational Safety and Health Administration (OSHA) helps ensure that all employees, including construction workers, are provided safe and healthy working conditions by enforcing standards in the workplace.
Unfortunately, accidents happen, and it is common for construction workers to suffer injuries in the workplace despite safety regulations. In Indiana alone, nearly 5 out of every 100 workers are injured or killed in construction site accidents. However, whether injuries or death occur on accident or because of a blatant disregard for safety protocols, there are laws in place to help protect construction workers. Getting the full workers' compensation benefits they deserve, though sometimes tricky, is not impossible.
If you have been injured working on a construction site, contact a skilled construction accident personal injury attorney right away at (317) 401-8626.
Trying to maintain stability and live your life after a construction site accident is difficult — we understand. However, at Crossen Law Firm, our law office has years of experience handling construction accident cases. We are dedicated to getting injured workers not only the compensation that they deserve but also that is necessary to live their life while recovering from any injuries sustained.
While seeking workers' compensation is fairly straightforward and standard, it is not always enough to cover the costs of medical bills or loss of income while recovering. It is often necessary to pursue further action to receive a larger sum to cover all damages. Unfortunately, even with OSHA standards and laws in place to protect injured workers, insurance companies will fight and push back to reduce costs on their end.
Our law firm knows the ins and outs of navigating these types of cases and how to deal with insurers trying to mitigate costs. We know what to look for and how to prove liability of the guilty party to win our clients a fair settlement. We don't get paid until you do. You can rest assured that there are no fees required on your end until the settlement is secured. You shouldn't have to worry about being burdened by heavy costs while recovering from the accident.
Seeking Compensation After a Construction Accident: Who Is Liable?
When employees suffer injuries on the job, they have the right to seek compensation for their losses. Although workers' compensation is often available to cover accident-related expenses, it does not always sufficiently compensate the victim. That is where Crossen Law Firm comes in. Our Indianapolis construction accident attorney can help you pursue additional compensation from other responsible parties.
Determining who is liable for your injuries depends on how and where the accident occurred, including any other factors leading to the incident. Though it can take time to determine fault, there is always at least one responsible party and occasionally more. If more than one party is liable, you may hold all of them responsible to win a larger settlement.
These parties could include:
Construction company

General contractors

Construction managers

Property owners

Developers

Engineers

Architects

Equipment manufacturers
Our attorneys know what it takes to win construction accident cases. Workers' compensation is not always enough to cover all expenses and damages, and determining fault to seek additional compensation is tricky. At Crossen Law Firm, we are determined to help each of our clients recover comfortably by ensuring they receive full and fair compensation from all possible liable parties.
Damages Awarded to Construction Workers
When we talk about compensation for damages after construction accidents, it means more than receiving a settlement for the physical injuries alone. When a worker is injured on the job, there are potentially multiple parties that are liable, and there are several types of damages that you can receive compensation for, including:
Medical expenses for current treatments, occupational and physical therapy, as well as future expenses for treatment needed down the road

Loss wages from your inability to work due to both physical and emotional trauma, including the loss of your future earning capacity

Pain and suffering that has seriously impacted your life and your ability to live a functional life in the future

Emotional distress caused by the accident and your injuries — this can include symptoms of PTSD, insomnia, anxiety, depression, etc.

Property damage — awarded if any of your personal property was damaged in the accident

Permanent disfigurement

Permanent disability

Loss of enjoyment of life

Loss of life or wrongful death
Punitive Damages
While punitive damages are awarded in rare cases, it does happen. Compensation for punitive damages occurs when the injuries sustained result from intentional harm and/or negligent actions. Essentially, this is when the accident and your injuries result from someone failing to ensure a safe environment knowing full well that harm could come to you. This could mean they did something on purpose to cause the accident, or they may have turned a blind eye to something they knew would result in a potential injury.
When the accident or injuries occur as a result of this malicious intent or negligence, punitive damages are awarded as a form of punishment to the guilty party for allowing or causing the accident to happen. For example, if an employer is trying to cut costs and refuses to provide certain safety gear knowing that it could lead to an accident, punitive damages may be awarded. There are many scenarios that can lead to the award of punitive damages; however, proving that the accident is a result of negligence or malicious intent is difficult.
If you suspect that a construction accident was the result of malicious intent or negligence, you should inform your lawyer as soon as possible.
Know Your Rights
No one wants to feel as though their work environment poses a potential health or safety risk, especially those such as construction workers who are already exposed to heavy machinery and hazardous materials and equipment. Before an accident occurs, you have the right to report unsafe conditions without fear of losing your job. There are laws in place to protect workers' rights to speak up without retaliation. Your employer is legally required to provide necessary safety equipment and ensure safety protocols are followed, and they may not punish you for exercising your right to request these things.
You may also request access to safety information such as copies of guidebooks, manuals, or any other paperwork stating rules and regulations. If you suspect standards are not being met or you aren't being provided the necessary knowledge or equipment and gear to ensure your safety, you can get OSHA involved. They will inspect the workplace and even provide training to workers and employers to keep everyone safe and informed of potential hazards to prevent future accidents from occurring.
Legal Options Construction Workers Can Pursue After an Accident
Due to laws and regulations that protect workers' rights, any worker injured on the job can receive workers' compensation. It doesn't matter who is liable or at fault; workers' compensation is available to anyone who qualifies due to an injury sustained in the workplace. Even the most minor accident or incident makes you eligible, and it is your right to file a claim.
Additionally, if you feel that workers' compensation is not enough, or if you are being denied workers' comp, you may need to pursue further legal action and contact an attorney. Time is often a critical factor in these cases. There is a limited amount of time that injured workers have to file a claim. If you are seriously injured and cannot contact a lawyer to pursue a claim or lawsuit yourself, a family member may contact one on your behalf.
If you or a loved one sustained injuries from a construction site accident, the following are ways you can pursue compensation:
Workers' Compensation
Workers' compensation is available to employees who are injured on the job. No matter who is liable or how the injury was sustained, you are eligible. Unfortunately, many individuals feel they are only eligible to pursue this type of compensation if their employer did something wrong. However, even the smallest of injuries that occur, whether someone was at fault or not, is cause for seeking workers' compensation.
The issue with this type of benefit is that it is not always enough to cover the full extent of damages. These benefits may fully cover minor injuries. Still, it is often necessary to pursue further legal action for more serious injuries to receive additional compensation.
Product Liability Claim
If machinery, equipment, or other material used on the job is defective, injured workers can pursue a product liability claim. These claims are typically pursued when no one is at fault, and the accident was genuinely due to faulty equipment. There is no need to prove fault in these cases. Instead, you simply need to show that you were using the product as intended when the defect or malfunction occurred and that your injury was the result of the product defect.
Personal Injury Claim
Personal injury claims are an option when a liable party is responsible for the accident and the injury. Essentially, they are subject to laws of negligence. In order to receive compensation, you must prove that at least one party is responsible for the injuries you sustained as a result of the accident. In legal terms, this means showing that someone breached their duty of care and that their negligence led to your injury.
In the specific case of a construction site accident, the injured worker must prove that the liable party had a responsibility to ensure a safe and healthy work environment yet failed to do so. Additionally, you must prove that their inaction or negligence caused you harm.
Wrongful Death Claim
A wrongful death claim is typically pursued by a family member or loved one of the individual killed in the construction accident. Though emotional and painful to potentially go through, pursuing a wrongful death lawsuit can bring some level of peace to family and loved ones. Knowing that the liable party is being held accountable can help provide a sense that justice was served. Additionally, the loss of a loved one can financially burden those left behind.
Pursuing wrongful death benefits ensures that your loved ones are cared for and will receive any needed compensation to cover things such as:
Funeral and burial expenses

Loss of income and future earnings

Medical expenses

Loss of parental guidance

Loss of household services

Legal fees

Loss of love and affection
Common Causes of Construction Accidents
Everyone knows that construction sites are hazardous work environments. Workers are required to have the proper equipment and adequate safety training to minimize the potential for injury or death. Even when properly trained, workers can still find themselves in situations that can lead to injury.
Due to the increased risk of injury on construction sites, even the slightest error can lead to a major accident. Therefore, everyone needs to remain alert and consistently do their part to ensure the health and safety of everyone involved. This means providing a safe environment on the job site and providing regular training and guidance to ensure everyone is continually aware of protocols, including potential hazards and how to avoid them.
Any number of missteps can lead to an accident, resulting in serious and even deadly injuries. If you are injured on a construction site, you should file and claim and seek help from an experienced attorney as soon as possible. Taking too long to file a claim can result in a lack of evidence and a lower settlement or a claim that is denied entirely.
Our firm regularly assists clients who have been injured on the job because of:
OSHA violations

Safety code violations

Falling objects

Forklift accidents

Electrocution

Slips and falls

Crane accidents

Faulty equipment

Improper signage

Unsafe working conditions

Contractor negligence

Falls from ladders

Falls from scaffolds

Inhalation injuries

Chemical exposure

Fires and explosions
If you have been injured due to any of the above causes, it is important to consult with an experienced Indianapolis construction accident lawyer as soon as possible. At Crossen Law Firm, we offer a free initial consultation and can help you obtain compensation for medical expenses, diminished earning capacity, loss of income, and physical and emotional suffering.

Seeking Help After a Construction Accident
Understanding your rights and the legal options available to you is crucial to pursuing a successful claim. However, after an accident occurs, it is easy to become overwhelmed by your injuries and responsibilities. You may have questions and concerns on top of dealing with your recovery and how you will continue to care for your loved ones when you can't work. Get the legal advice you need, now.
To better help you understand the steps you should take following an accident, we've provided a simple and straightforward guide below:
Following the accident, you should

seek immediate medical care

. Don't worry about paperwork or who you should inform. Your health and safety are a priority. Additionally, medical experts may be called on to testify if you decide to pursue a claim. Having medical evidence of your injury will help you win a fair settlement.

After receiving initial treatment for your injuries, you will want to

notify your employer of the incident

and file any necessary paperwork, such as an accident report. This is also when you will want to file for workers' compensation. Just remember to report the incident within 30 days or less. Most policies have a time limit, and if you fail to report it in time, your claim may be denied.

If your workers' compensation is denied or if it is not enough to cover costs, this is when you will want to consider seeking the help of an attorney to pursue further legal action. However, before contacting a lawyer,

it is beneficial to collect as much evidence upfront as possible

. This can include collecting the names of co-workers or other witnesses present at the time of the accident. If you wait too long to contact these individuals, they may not remember what happened as clearly. It is also beneficial to return to the scene of the accident to take pictures — taking them the day of or right after the accident occurred is best if possible.

Once you have collected any initial evidence,

contact a lawyer

to have your case reviewed. They will use any initial evidence collected in addition to helping you obtain further evidence to prove liability. Your attorney will walk you through the process to help you understand your rights and give you the legal support you need to win your case.

Most importantly,

do not give any statements, sign, or agree to anything without first consulting your lawyer

. Insurers may contact you asking for statements often used against victims to turn the tables against them. Insurance companies are notorious for fighting these types of claims to mitigate their costs. Whether your employer or an insurance agent is reaching out, simply tell them you need to speak to your lawyer first before you agree to anything.
Schedule Your Free Consultation Today
Taking the time to sit down and discuss your case with our Indianapolis construction accident lawyer during a free case evaluation could be the best decision you make during this time. We can fight hard on your behalf to help you get what you are owed, and you will not owe us anything unless we win your case.
Make the right call. Call Crossen Law Firm at (317) 401-8626 or
contact our firm online
.

Our Clients Say it Best!
- Codye Hagood

- Ariel

- Mr.Maison

- Craig C

- Miguel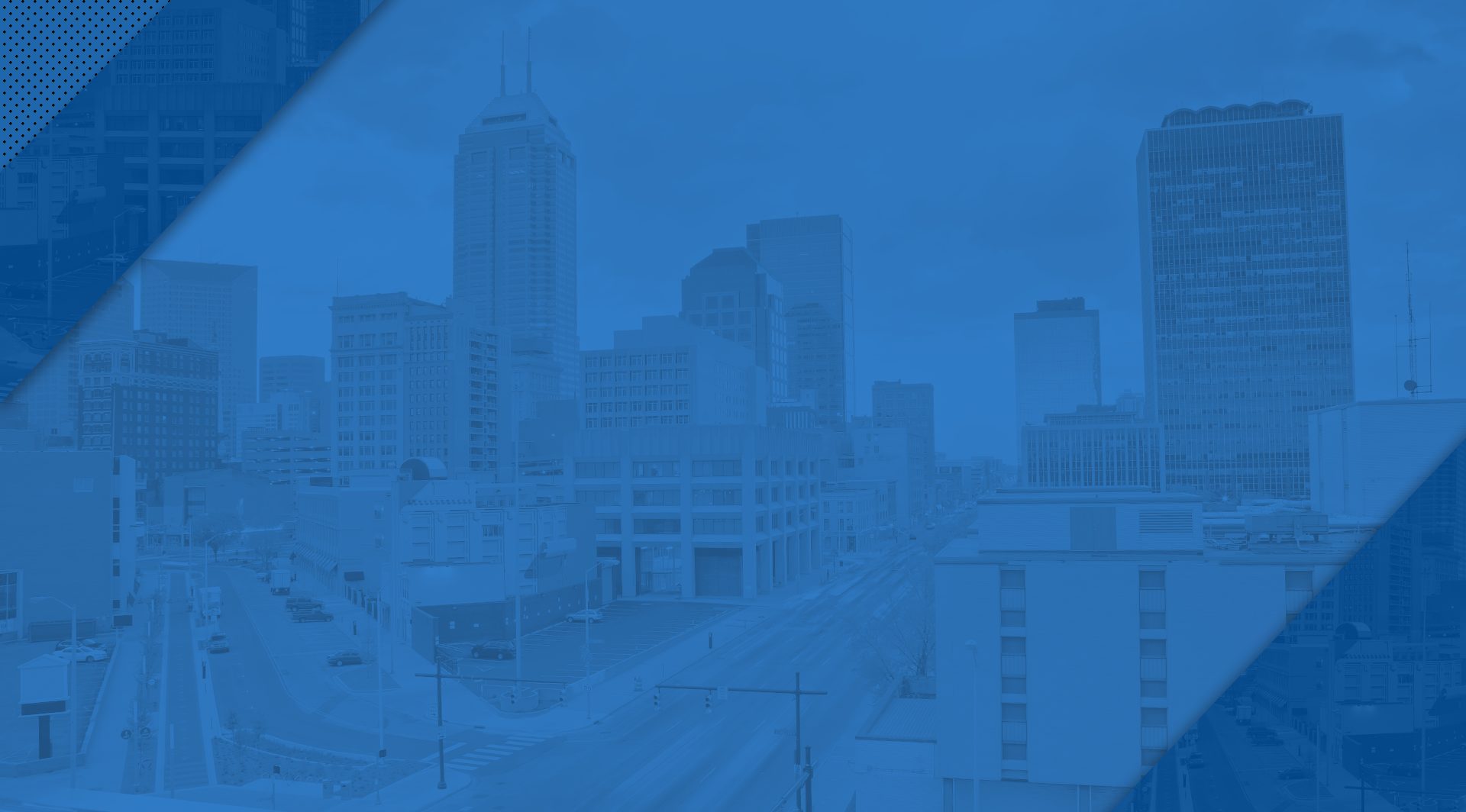 No Fee Unless We Win

Phones Answered 24/7

A Multi-Million Dollar Track Record

Decades of Injury & Accident Law Experience