Indianapolis Semi-Truck Accident Lawyers
Fighting for Justice and Your Maximum Compensation
Right here in Indiana, there are more than 16,000 commercial truck accidents every year. These catastrophic crashes cause Hoosiers to lose their lives and suffer severe life-changing injuries.
Most of these semi-truck-related deaths and injuries happen to others on the road, not the semi-truck drivers. As a trucker stays mostly safe sitting up high in their cab, other drivers, passengers, and pedestrians take the full force of the impact.
An investigation by the Indianapolis Star found that in a year with 16,910 large commercial vehicle crashes, only 18 of the resulting deaths were truck drivers. The remaining 134 deaths were other motorists and non-motorists. Plus, there were 3,297 serious injuries from these crashes.
What if one of those deaths or injuries happened to someone you love? A severe semi-truck accident often comes with a long recovery period, lost days of work, expensive medical bills, partial or total car damage, and a complete disruption of a person's lifestyle and relationships.
You can take action after a trucking collision. If you or a loved one was injured in a semi-truck accident in Indianapolis, reach out to the skilled truck accident injury lawyers at Crossen Law Firm. With decades of legal experience, we have what it takes to handle these unique cases.
Why Are Semi-Trucks So Dangerous?
Tractor-trailers are everywhere on Hoosier roads. Commonly referred to as 18-wheelers, semi-trailers, or big rigs, these trucks transport a wide array of goods all across our nation. Unfortunately, their large size makes them incredibly lethal when they're driven negligently, improperly loaded, or poorly maintained.
The average semi-truck weighs 35,000 pounds and can legally weigh up to 80,000 pounds. When you compare that to the average weight of a passenger car at about 2,800 pounds, you can see that a little car is simply no match for a big truck.
And trucker negligence is all too common. Our Indy news stations are constantly broadcasting stories about reckless truckers who injure innocent drivers on I-465, I-70, I-69, I-65, and hundreds of other local roads. Many of these accidents involve issues like trucking companies failing to maintain trucking equipment, distracted driving, drunk driving, drowsy driving, and truckers who are just outright bad drivers and probably shouldn't be on the road.
For example, there was a horrific seven-vehicle truck accident on I-465 that killed a woman and her two toddler daughters. An interstate trucker was charged with criminal recklessness and reckless homicide after a police investigation revealed he also had a history of speeding, failing to maintain his truck, and exceeding allowable driving times. The trucking company had numerous previous violations too. It's maddening to think that their irresponsibility cost three Hoosiers their lives.
A crash like this is no accident. It's just one of the thousands of Indiana road crashes that happen due to risky behavior by truckers and trucking companies that make Hoosier roads more dangerous for everyone.
Common Causes Of Indianapolis Semi-Truck Accidents
There are many reasons why semi-truck crashes happen in Indiana. Some boil down to simple mistakes, some are beyond anyone's control, and others are fairly blatant examples of negligence. Here are some of the top causes and contributors to semi-truck accidents.
Distracted Driving
Distracted driving is on the rise across the U.S. as well as right here in Indianapolis, Indiana. It's a persistent problem among all drivers, not just truckers. All it takes is a momentary distraction and the driver's eyes are dangerously focused elsewhere than on the road.
While it's common to associate distracted driving with smartphones, texting, and in-car technology, any non-driving activity holds the potential for distracted driving. This includes eating, putting on makeup, listening to music, talking with friends, or even interacting with a pet.
Semi-truck drivers are often distracted by activities that are a daily part of their employment but are nonetheless distracting. This may include things like checking their driving route using an electronic device or responding to messages from their employer and other truckers.
In the time it takes to glance at a smartphone or look down at a map, a trucker can kill someone on the road. Research shows that in five seconds of inattention, a vehicle moving at 55 miles per hour can travel the length of a football field and slam into another vehicle before the driver even notices.
Drowsy Driving
A sleepy driver is a dangerous driver. Since tired driving is a major contributor to truck accidents, commercial trucks, and their drivers are heavily regulated in terms of the length of time they can be on the road.
A set of federal rules known as the Hours of Service Regulations ensure drivers are well rested and not overworked. The rules state:
Truckers can work up to 14 hours in a day, but since they are required to take rest and meal breaks during this period, they are only able to drive for 11 hours in one day.

Drivers must rest for at least 10 consecutive hours before returning to work.

Truckers must also take days off work at regular intervals. Drivers must take a break after working up to 60 or 70 hours in a 7 or 8 day period.
Drunk and Drugged Driving
The good news is that drunk driving recently hit its lowest point since 1982 when the National Highway Transportation Safety Administration began tracking it. The bad news is that 28 people still die every day in U.S. drunk driving accidents.
Most truckers submit to drug tests before employment and are tested for alcohol and drugs after an accident. The Department of Transportation requires a urinalysis to satisfy federal regulations. Of course, this doesn't stop truckers from drinking or taking drugs while driving.
Speeding
Exceeding the speed limit is a pervasive problem, especially among truck drivers who face intense pressure to hit deadlines. If they reach a destination late they might lose their jobs, so they sometimes resort to speeding to arrive on time.
Risky maneuvers like tailgating and brake-checking make things even worse. Indiana's roadways are full of dangerous situations where speeding truckers and other drivers are at risk of high-velocity collisions.
Improper Merges and Lane Changes
Look at the federal crash reports for large trucks and you'll see a high number of crashes that are attributed to improper lane changes. This includes improper merges, movements in traffic, and switches from one lane to another.
These driving errors can cause sideswipes and other dangerous road collisions. When a big truck is involved, there's a high risk of violent multi-vehicle crashes that involve skids, rollovers, and crushing impacts.
Blind Spots
Did you know truckers have more than 50 feet of blind spots around their vehicles? It's difficult for truckers to see 20 feet in front of their front bumper, 30 feet behind their tailgate, and within 1 to 2 lanes to the immediate rear of the cab where the driver sits.
Some of these areas are partially viewable through large side-view mirrors, but for truckers, there's always a risk of hitting someone riding in their blind spot. Stay out of truckers' blind spots as much as possible.
Equipment Failures
Truckers are required to keep their trucks in good working order and report any equipment failures or breakdowns. They're also at the mercy of big trucking companies that may or may not do what it takes to keep their trucks safe for the road. Equipment failures are surprisingly common.
Four of the top semi truck equipment failures involve brakes, tires, electrical system components, and "reefer breakdowns" involving refrigerated semi-trailer failures. These types of failures are mostly preventable with routine maintenance and emergency repairs as needed.
After major accidents trucking companies sometimes try to shrug off the responsibility by blaming sudden equipment failures. However, it's possible to gather evidence to show the trucker or company failed to meet federal safety standards and properly maintain the vehicle.
Road Debris and Potholes
Truckers can't do much about the poor conditions of Indiana's roadways, but they're still expected to drive safely. Sometimes a road hazard contributes to a truck accident and an organization responsible for road maintenance may have some fault.
As an injured victim, you can gather evidence that road conditions contributed to your accident and pursue compensation from a state or federal entity in addition to the trucking company. These cases can be tough to handle, so make sure you have the help of a qualified Indiana truck accident attorney.
Poorly-Marked and Lit Roadways
Driving confusion is a lesser-known cause of truck accidents that shouldn't be ignored. When roadways are poorly marked or poorly lit, it's difficult to see and stay on the roadway.
Truckers, who travel long distances and don't necessarily know the local roads, are susceptible to driving errors due to missing road signs, worn road markings, lack of proper lighting, and other roadway issues.
Visibility and Weather Issues
Weather is a common contributor to road accidents. When the roadway becomes icy, snowy, flooded, or foggy, it's much easier for accidents to happen. Big trucks are heavier than other vehicles, which helps keep them on the road, but weight alone can't overcome the dangers of bad weather.
Construction Zones and Closures
In construction zones, there are often abrupt stops and clusters of slow-moving traffic. This creates an additional risk of accidents for vehicles of all shapes and sizes.
Construction zones create added risks for semi-trucks. Areas with construction tend to create congestion, debris, confusing situations, and impatience, boosting the risk of accidents. All it takes is a moment of trucker inattention and they could slam into a long line of stopped traffic in a construction zone.
Bad Truck Driving
Sometimes trucking accidents happen because a trucker is just a bad driver. They might be poorly-trained, brand new to driving a big rig, unlicensed, improperly licensed with a commercial driver's license (CDL), or full of road rage that they take out on other drivers. Whatever, the reason, bad driving is no excuse.
A trucker's bad driving often falls into the category the legal system calls negligence. If you can provide enough evidence to prove the trucker's negligence to the insurance company or in court, you may have the basis of a valuable truck accident case that covers your numerous losses.
Semi-Truck Accidents Vs. Car Accidents
Semi-truck accidents differ from regular car-vs.-car accidents in several ways. First of all, they involve huge, heavy trucks that strike other vehicles with enormous force. This means they cause more vehicle damage, more roadway damage, and more bodily injury than other vehicles.
Severe injuries that can happen in truck accidents include brain injuries, spinal damage, broken bones, organ damage, severe burns, lost limbs, and permanent disabilities. Death is always a possibility in a serious truck accident.
Semi-truck accidents are also more likely than other types of accidents to cause partial or total vehicle loss. A small car can be completely crushed in a jackknife truck accident, for example, where a truck's normal profile shifts to a sharp, bent angle and hits another vehicle with tremendous force.
This brings up another reason why semi-truck accidents differ from other accidents: They're more expensive. They bring higher larger medical bills, higher costs of vehicle repair/replacement, and bigger insurance payouts.
Trucking accidents also catch the attention of state and federal agencies that oversee truck and highway safety. Regulations for the trucking industry are very strict. The Federal Motor Carrier Safety Administration tracks and penalizes truckers and trucking companies that fail to follow the rules.
Steps To Take After A Semi-Truck Accident
If you follow certain steps after a semi-truck accident, you can stay safe and improve your odds of securing an insurance payout and winning a lawsuit. Here are some important things to do and not do.
First, get to safety and move your vehicle to the side of the road if possible. Don't stand in the roadway where you could be hit by other vehicles. Remain at the scene of the accident and call 911 to report any injuries or concerns like drunk driving.
Accept medical attention and follow the orders of medical professionals. If you decline medical help at the scene of the accident, it will be very difficult to make a successful compensation claim later.
Exchange driver information with the trucker but don't talk too much about the accident or say it was your fault. Make sure you get the trucker's name, phone number, employer name and contact info, and insurance company name.
Start collecting evidence. Don't miss your opportunity to take photos, videos, and witness statements. Look around to see if there are any cameras at nearby businesses or traffic cameras along the roadway. Take photos of skid marks, vehicle damage, and debris from the vehicles.
Answer basic questions from the police officer but don't volunteer additional specific details. Work with the police to get a copy of the police report. In the meantime, don't share anything about your accident for the public to see on social media or anywhere else.
Don't talk to the insurance company or accept a fast payout quite yet. Before you talk to the insurance company, you need legal advice about the best moves to protect your rights and maximize your compensation.
Contact a qualified Indiana truck accident lawyer in Indianapolis as soon as possible and give them all of your evidence and other information. Crossen Law Office will start a separate investigation into your accident that gets to the bottom of what happened and how to get the best shot at valuable compensation.
Who Is Responsible In A Semi-Truck Accident?
After an accident that involves a big rig, the trucker or trucking company sometimes tries to blame the other driver. They may point out that the trucker had a long history of safe driving and try to shift the blame to anyone but themselves. They might even ignore their own failures to maintain the truck's brakes, lights, or safety equipment.
But here's something important for you to keep in mind. Driver behavior is the #1 factor in most road accidents. The Indiana Criminal Justice Institute (ICJI) found that in 94% of accidents involving commercial vehicles, a driver's behavior was a contributor.
The ICJI found that the primary factors in severe accidents included unsafe lane movement, improper passing and turning, tailgating, unsafe backing up, failing to yield to other drivers, and driving too fast for the local weather conditions. Simply put, drivers make mistakes.
That's why trucking companies have million-dollar insurance policies. They know accidents are just a part of doing business. When an accident happens and someone is injured by a trucker, the insurance policy is supposed to step in and cover the damages.
However, it can be difficult to get them to pay up when the time comes. As the blame game starts, injured victims are caught in the middle while they try to rest and recover. That's why personal injury lawyers like Crossen Law Firm help injured victims get the compensation they need to cover their damages and move forward from the accident.
What Damages Can I Receive After An Indianapolis Semi-Truck Accident?
Every semi-truck accident is unique, so we can't determine how much you will receive from your accident case without at least doing a free initial consultation about your specific circumstances. However, all Indiana semi-truck accident victims can pursue certain types of damages.
Medical bills

The cost of future treatment

Lost wages

Lost earning capacity

Vehicle damages/replacement

Property damage
Medical bills typically comprise a large percentage of an injured victim's damages. You'll need to provide medical records, bills showing amounts you owe, and doctor's opinions on the extent of your ongoing treatment.
Also, you'll need pay stubs and employer information demonstrating your lost wages and diminished earning capacity. With input from your employer and possibly an expert witness, you might be able to show that you missed out on opportunities for promotions or will lose a lifetime of higher earnings due to the accident.
Vehicle and property damage also requires proof like car repair bills, estimates, and receipts. If you had valuable property inside your vehicle at the time of the accident, there's a possibility you can receive compensation for it as part of your case.
Who Is Liable in a Semi-Truck Accident?
In these cases, the first place most people point the blame is at the driver. Many crashes are caused by tractor-trailers due to driver negligence.
There are several forms of truck driver negligence, including:
Speeding
Falling asleep at the wheel
Ignoring traffic signals and signs
Tailgating
Driving while distracted
DUI
Breaking company trucking rules
Violating state or federal trucking laws
Failing to yield the right of way
Driving with road rage
Ignoring current weather conditions
While it is important to realize that the driver could be at fault, liability for a truck accident could fall on several other parties as well.
Our team also pursues compensation from:
Trucking companies
Truck and truck part manufacturers
Cargo companies
Commercial Truck Regulations
Commercial trucks and the truckers who drive them are heavily regulated, more so than other motorists on the road. The main reason they are required to follow such strict rules is the fact that commercial trucks are incredibly dangerous in the event of an accident. One notable set of rules truck drivers are required to follow are called the hours of service regulations. Since tired driving is a big cause of accidents, these rules were established as a way to ensure drivers are well rested and not overworked. The hours of service regulations states:
Truckers can work up to 14 hours in a day, however, since they are required to take rest and meal breaks during this time period they are only able to actually drive for 11 hours in one day.
Drivers must rest for at least 10 consecutive hours before returning to work.
Truckers must also take days off work at regular intervals. Drivers must take a break after working up to 60 or 70 hours in a 7 or 8 day period depending on the hours the company they drive for.
Why Do I Need A Semi-Truck Accident Lawyer?
After a semi-truck accident, hiring a truck accident lawyer could be the most important thing you ever do. This is your only chance to get the money you need to cover your medical bills, car damage, lost wages, and more. If you miss your shot at securing compensation, the two-year statute of limitations will pass and you'll never be able to pursue compensation again.
A semi-truck accident attorney from our firm can help you recover the compensation and justice you deserve after an accident. Trucking companies are backed by top-tier attorneys aimed at protecting their company and keeping you from recovering the compensation you deserve.
The attorneys at Crossen Law Firm have decades of combined experience handling semi-truck accident claims and know what to expect during the entire claims process. We know how to put together a compelling case that shows the trucker was speeding, falling asleep at the wheel, ignoring traffic signs, tailgating, drunk, road raging, ignoring weather conditions, or breaking federal rules.
We know the games trucking companies and their insurance carriers play. And we know how to stay one step ahead of them, presenting an evidence-packed case that's very hard for them to deny.
Plus, we can pursue multiple pathways to compensation from truck owners/operators, trucking companies, truck part manufacturers, vehicle manufacturers, shipping and cargo companies, government entities, and more. You have plenty of options for compensation after an Indiana truck accident.
A semi-truck accident case calls for an attorney who is prepared to aggressively fight on your behalf. Turn to Crossen Law Firm for this kind of bold, assertive representation. Our Indianapolis semi-truck accident lawyers have extensive experience investigating semi-truck accidents and placing the blame where it belongs. We're here to passionately pursue the compensation you deserve.
Call 317-401-8626 today or contact us online to schedule your free consultation with the seasoned Indiana legal professionals at Crossen Law Firm.

Our Clients Say it Best!
- Ben Steiner

- Joe A

- Codye Hagood

- Ariel

- Mr.Maison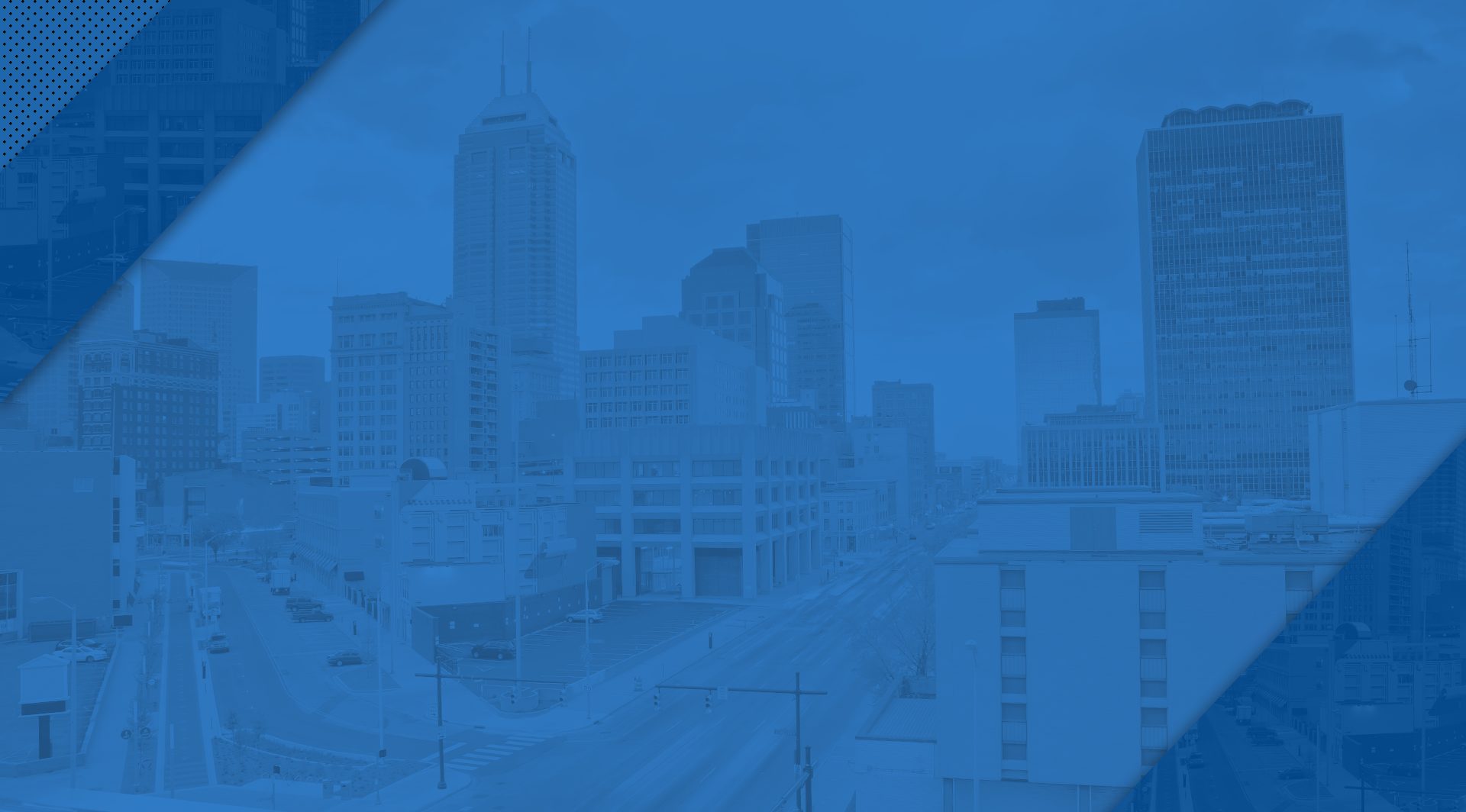 No Fee Unless We Win

Phones Answered 24/7

A Multi-Million Dollar Track Record

Decades of Injury & Accident Law Experience