In a previous blog post, we shared information about a South Bend addiction facility making national news for patient deaths and unsafe conditions. Between July 3 and 9, 2023, three people died while staying at Praxis Landmark Recovery, a male-only 160-bed facility specializing in drug addiction treatment.
On top of these tragically lost lives, numerous other concerning events have occurred at the same facility. South Bend police report nine overdoses, two rapes, a sexual assault, a stabbing, and other incidents. The facility has since fired senior managers in response to the public outrage.
Do you have a loved one who was victimized or died at Praxis Landmark Recovery? If so, you can seek damages from the liable parties, including the staff, management, and facility owners. The incidents at Praxis Landmark Recovery may constitute a pattern of negligence and mismanagement. Contact the Indiana wrongful death attorneys at Crossen Law Firm to discuss your options.
New Information About Ongoing Investigations and Lawsuits
Police investigations are revealing new information about what's been happening behind closed doors at Praxis Landmark Recovery since 2022. The public is also learning about security videos the facility refused to release until the coroner filed a lawsuit and gained access through a court order.
These reports and videos seem to show hazardous conditions and disturbing situations. Two of the deaths are attributed to overdoses while under the facility's care. A third person likely committed suicide, although the investigation is ongoing.
A lawsuit claims other facility residents were sexually assaulted, and the facility's staff failed to address the threats. Gina Koeneman, an attorney with Crossen Law Firm, told WANE 15 News that Praxis knew about these conditions and allowed them to persist.
Koeneman explained, "We are saying that Praxis had an unsafe condition on their premise and that there was a hazard that they knew of or should have known about and failed to mitigate to address those hazards and therefore created an unsafe space for these residents to live in at the time."
The List of Potential Victims is Still Growing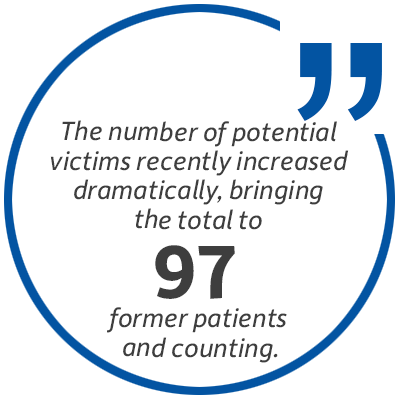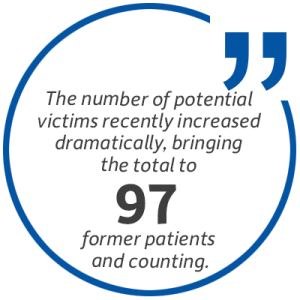 Additional patients are sharing their stories describing unsafe conditions at the treatment facility. The number of potential victims recently increased dramatically bringing the total of former patients to 97 and counting.
Attorney Trevor Crossen from Crossen Law Firm represents a patient seeking compensation for endangerment, medical malpractice, negligence, and punitive damages. Crossen told 21 Alive News, "They go to this facility, give their trust to this staff and to this facility, and they were severely let down. They went in with one issue, and they came out with 15."
Crossen Law Firm has a reputation for getting results for patients seeking compensation in wrongful death and hospital negligence cases. For example, the firm helped a patient secure a $1.25 million settlement after an Indiana hospital failed to diagnose a patient properly, which led to her death.
How to Pursue Compensation From Praxis Landmark Recovery
Indiana law establishes the right to claim wrongful death damages when you lose a loved one to a fatal incident involving medical malpractice. Malpractice occurs when a doctor, nurse, or other healthcare professional or facility fails to follow accepted medical standards, leading to an injury or death.
You may have a claim for wrongful death compensation or personal injury negligence compensation if your loved one died or suffered harm during their stay at Praxis Landmark Recovery. In Indiana wrongful death claims, a personal representative of the deceased's estate may file a claim, and this person is usually the executor.
Potential wrongful death compensation may include:
Estate fees
Funeral and burial costs
Legal expense compensation
Loss of companionship and love
Loss of a parent
Lost wages and potential wages they would have made
Victim's medical bills and expenses prior to death
Contact an Indiana Wrongful Death Attorney
If you lost a family member or a loved one was injured, please contact Crossen Law Firm. We represent other Praxis Landmark Recovery patients and are familiar with the details of this tragic situation.
Crossen Law Firm helps Indiana residents recover the money they deserve. We work diligently to support our clients and maximize compensation. Start your claim today by calling 317-401-8626 or contacting us online here.