Indianapolis Rollover Accident Lawyers
Though a Indianapolis rollover accident is not as common as most other car accidents, like head-on or rear-end collisions, they are the most deadly when they occur. Victims of rollover accidents typically sustain severe injuries that can leave them disfigured and even disabled. These traumatic injuries can drastically alter a person's life and even lead to death.
Not only are the physical damages of a rollover accident severe, but traumatic incidents like this can also result in debilitation, emotional trauma, and PTSD. Recovering from a rollover accident can take years and require expensive medical treatments and therapy. Some individuals may never fully recover and can struggle for the rest of their lives.
If you are injured in a rollover accident, the compassionate and dedicated team at Crossen Law Firm can help. We have years of experience helping victims of rollover accidents seek justice and get the compensation they deserve for damages, such as medical bills and physical and emotional pain and suffering. Our team of experienced attorneys will advocate for your rights to ensure the best possible outcome for your personal injury case.
If you have been injured in a Indianapolis rollover accident, contact a skilled personal injury lawyer right away at (317) 401-8626.
The Dangers of Indianapolis Rollover Accidents
Due to the nature of rollover accidents, the resulting injuries and damage are often devastating. These types of vehicle accidents do not happen that often, luckily, but when they do occur, they can be deadly. This is because when a car rolls over multiple times, the passengers inside can be violently thrown around or crushed.
Rollover accidents are the third most common type of accident next to head-on and t-bone collisions but are often the most deadly. In 2019, over 3,000 people were killed in rollover accidents. Even those who suffer injuries that are not fatal still battle with debilitating injuries that can alter their ability to live their life.
Because of the damages, victims sustain after rollover accidents, recovering can be a challenge. At Crossen Law Firm, we understand the difficulty of navigating a claim or lawsuit while also trying to seek treatment and heal without worrying about the financial strain it will cause. We are dedicated to getting injured victims the compensation they deserve for their pain and suffering and to help cover any necessary medical expenses or loss of income from being unable to work.
What Causes Rollover Accidents?
Rollover accidents can happen in many ways and are not always the result of another driver's negligence. Though they can occur when a driver is traveling at slower speeds, they most often happen when speeding is involved.
Some of the common causes of rollover accidents include:
Speeding around corners and bends:

When you drive fast around a corner or a curved bend, your vehicle can lose balance from a shift in weight which can cause it to tip over.

Running off the road:

Vehicles that run off the road are more prone to rolling over, especially if there is a ditch, cliff, or some other drop-off or decline off the side of the road. This can happen as a result of a driver's own reckless driving or someone else's.

Loss of traction:

When the tires lose traction with the ground, it can lead to a rollover accident. For example, a vehicle slipping on snow or ice can lose traction and rollovers occur.

Sudden changes in direction:

Sudden changes in direction, particularly at excessive speeding, can cause a shift in weight which can then cause a vehicle to flip or roll over multiple times. This can occur when a driver drastically turns the steering wheel to avoid colliding with another vehicle or object, such as an animal or debris in the road.

Tire blowouts:

Tire blowouts can also throw a vehicle off balance or result in swerving, which can cause the vehicle to roll over. However, this only tends to occur when a tire blows out while traveling at high speeds, such as on the highway.

Colliding with other objects or vehicles:

Running into another vehicle or object or being hit by another vehicle can result in a flip or rollover accident. Rollovers can also occur when a vehicle drives over the top of another object or car, which can cause it to ramp into the air and then roll or flip over onto the ground.
Injuries That Result from Rollover Accidents
Though most rollover accidents result in serious injuries, it simply depends on certain factors. For example, if the vehicle rolls over multiple times, the passengers are more likely to sustain severe and even deadly injuries versus the passengers of a car that only flips over once or directly onto its side. Seat belt use can also play a role in rollover accident severity. Passengers not wearing seatbelts are not as stabilized and can be tossed around the vehicle, resulting in more severe injuries.
Some of the most common injuries that can result from a rollover accident include:
Traumatic brain injury (TBI)

Spinal cord injuries

Neck injuries

Paralysis

Fractured Bones

Crushed bones and limbs

Loss of limbs

Disfigurement and scarring

Deep cuts and lacerations

Internal bleeding

Damage to internal organs

Permanent disability
Proving Fault in Indianapolis Rollover Accident Cases
An Indianapolis rollover accident can occur due to your own reckless driving or from another driver's negligence. If you decide to pursue a personal injury claim or even a lawsuit, you will need to prove that another driver or party was at fault to collect damages from their insurance company. However, proving fault can be a challenge.
All drivers must operate their vehicles with a duty of care. To win a personal injury case, you will need to prove that the guilty party breached their duty, resulting in the accident. Specifically, the law states that to prove fault, you must:
Show that another driver or party

owed you a reasonable duty of care

;

That they

breached their duty

of care by acting negligently;

Their

negligent actions caused the accident

;

Your

injuries were the direct result

of the accident caused by their negligence.
To prove these things, you will need to know how to properly plead your case and provide the insurance company and the court with evidence to support your claim. This can be difficult and often requires the help of an experienced attorney. A personal injury attorney can guide you through the process, instructing you how to speak in an appropriate manner as well as helping you gather evidence.
Evidence used to support injury claims can include:
Police reports

Photographic evidence

Eyewitness statements

Medical documents

Doctor statements

Video surveillance footage

Accident reconstruction diagrams
At Crossen Law Firm, we have experience fighting against insurers and helping determine fault to ensure our clients are awarded damages to cover all necessary costs. Our personal injury attorneys are committed to getting injured victims the compensation they deserve so they can move on with their lives as best as possible.
Damages Rollover Victims Can Receive in a Personal Injury Claim
Damages for personal injury claims are split into two categories: economic and non-economic damages. Economic damages represent monetary compensation, such as coverage for medical expenses. In contrast, non-economic damages offer compensation for immaterial things, such as emotional distress.
These economic and non-economic damages can include:
Medical expenses

Costs of ongoing treatments and therapy

Loss of wages or loss of earning potential

Physical pain and suffering

Emotional distress

Property damage

Permanent disfigurement

Permanent disability

Loss of enjoyment of life

Loss of life or wrongful death
You may also be eligible for punitive damages after a rollover accident. Victims can seek punitive damages if the injuries they sustain result from someone else's willful intent to cause harm. This can happen when the accident and your injuries result from someone failing to ensure a safe environment knowing full-well that harm could come to you. For example, they could have done something on purpose to cause the accident, or they may have turned a blind eye to something they knew would result in a potential injury.
If you suspect that a rollover accident was the result of malicious intent or negligence, you should inform your lawyer as soon as possible.
What to Do After a Rollover Accident?
The steps you take following a rollover accident can affect how your personal injury case plays out. If you do not take the following necessary actions, it could result in a lost case or a reduced compensation amount.
Seek Immediate Medical Attention
Always seek immediate medical attention following an accident. Don't worry about paperwork or who you should inform. Your health and safety are a priority. Additionally, medical experts may be called on to testify if you decide to pursue a claim. Having medical evidence of your injury will help you win a fair settlement.
Contact the Police
As soon as the accident occurs, the authorities should be contacted so they can assist. Be sure it isn't just emergency medical responders that arrive, but the police as well. Not only will the report help support your case, but Indiana law also requires it if there are any injuries, fatalities, or property damage.
Gather Evidence
If possible, collect evidence yourself at the scene of the accident. This can include taking photos of your injuries and the car crash, as well as collecting the names of any witnesses present at the time of the accident. Eyewitness statements and photographic evidence are highly beneficial in personal injury cases when trying to prove fault.
Report the Accident to Your Insurance
After the accident, you should report what happened to your own insurance company so they can get a claim started. However, if the guilty party's insurance company contacts you, do not speak with them or sign over authorization for access to your information, such as medical records. Simply tell them you have to speak with your attorney first.
Contact an Attorney
Get in touch with a car accident attorney as soon as possible to get legal advice. Insurance companies and even the authorities can use your own words against you, which can negatively impact your claim. It's also not uncommon for insurance companies to try to get victims to agree to a quick settlement amount. However, this will likely be much less than what you are owed. A personal injury attorney can guide you through the legal process to ensure no mistakes are made and fight insurance companies to ensure you get the full amount of compensation you deserve.
Explore Your Legal Options With an Indianapolis Personal Injury Attorney
Discussing your case with an experienced rollover accident lawyer can help you during this trying time. At Crossen Law Firm, our team will fight tirelessly on your behalf to help you get what you are owed, and you will not owe us anything unless we win your case.
Make the right call. Call Crossen Law Firm at (317) 401-8626 or contact our firm online.

Our Clients Say it Best!
- Codye Hagood

- Ariel

- Mr.Maison

- Craig C

- Miguel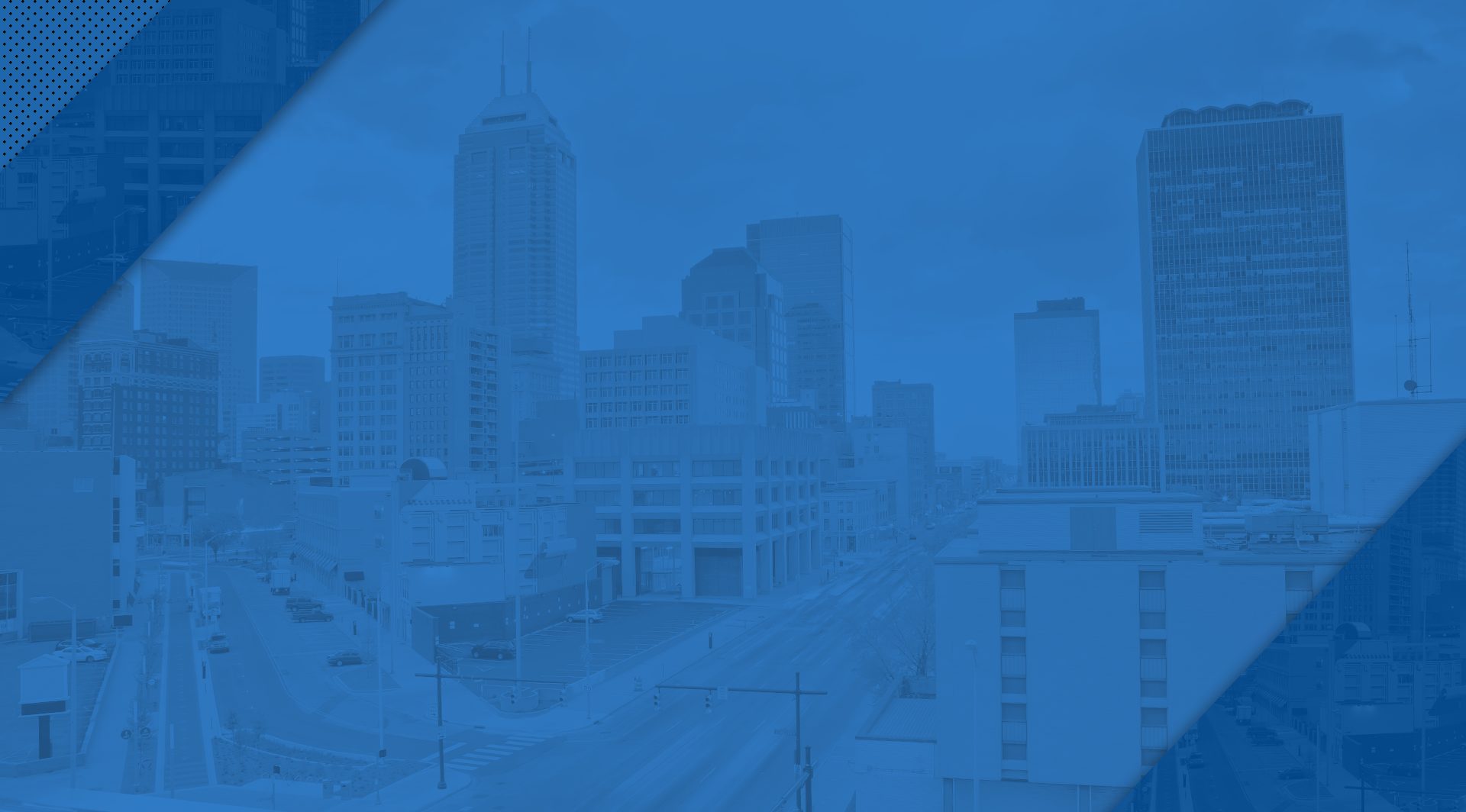 No Fee Unless We Win

No Fee Unless We Win

A Multi-Million Dollar Track Record

Decades of Injury & Accident Law Experience